Every career is DIFFERENT, RIGHT?
HumanX stands for human, and we want to evolve into a new way of doing consulting. Forcing you into an assignment at the other leg of Belgium isn't going to make you stay, isn't it? We feel that every consultant should be part of the HumanX DNA. We therefore strongly emphasize on involving our consultants in the HumanX life.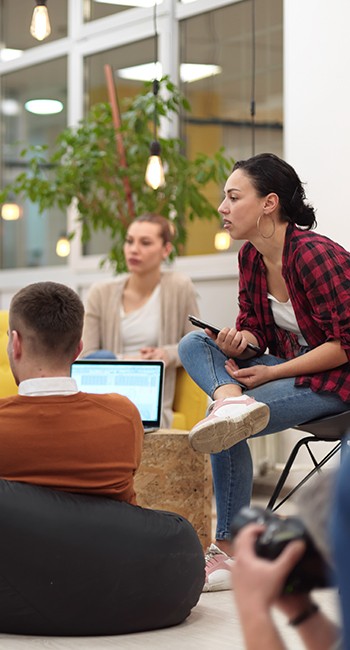 HR Consultant  HumanX provides a range of HR solutions, from in-house operational support on a temporary basis to digital HR Solutions to help HR Departments optimize
Apply now
At HumanX, every consultant steers their own development and career path. We are here to guide you, but in the end you decide how your future in HR will look like. There are no standard ways of growing in HR, so why would we impose one on you?
From digital tech to a training budget, HumanX consultants can rely on a slew of benefits to guide them along whatever HR path they choose.
We provide the budget. You manage it and decide what to do with it. Do you want to specialise in social legislation? Go ahead. Prefer language classes? You do you. 
Be at the forefront of technological revolutions in HR. We believe strongly that the future is digital, and especially in HR. If you're eager to help our clients pave that path, than you'll fit right in.
Assemble your custom benefits package to suit your needs. If you're a traveller you might want an extra holiday over a company car. We're open to making sure your compensation fits your life.
Join a network of like-minded individuals in the Compass cluster, part of the Cronos Group. With more than 500 sisters, daughters, and mothers, you get the flexibility of a startup with the power of a large enterprise.